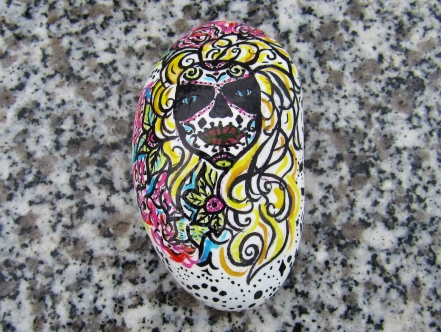 Some creative souls are painting beach pebbles for people to find. 'Keep or rehide' someone has written on the underside of the pebble above which I found under a bench looking out to sea. I decided to rehide this one for someone else to find.
Fair play to the pebble painters, it is not often that you find people giving away so much time and creativity just to give strangers a bit of a treat!
For more, please see our page on stones.